---
Click Here To watch a video instruction on the VAM
Click Here To watch an endoresment for VAM
---


"I totally dig my VAM (vox acoustic monitor)! The coolest thing about it is that it's so light and small enough to easily pack into a bag whenever I travel, and that's often! You never know what kind of P.A. you'll have at rehearsal studios and that's when my VAM really comes in handy. As a vocalist, I want to protect my voice of course and using the VAM ensures just that! It's also super cost effective and that always makes me happy!

I would highly recommend a VAM to any artist who is SERIOUS about sounding their best!

THANX Byron, THANX VAM!

Dilana"
myspace.com/dianarox
dilana-robichaux.com
dilanaclan.com
Photo credit VMHotshots




---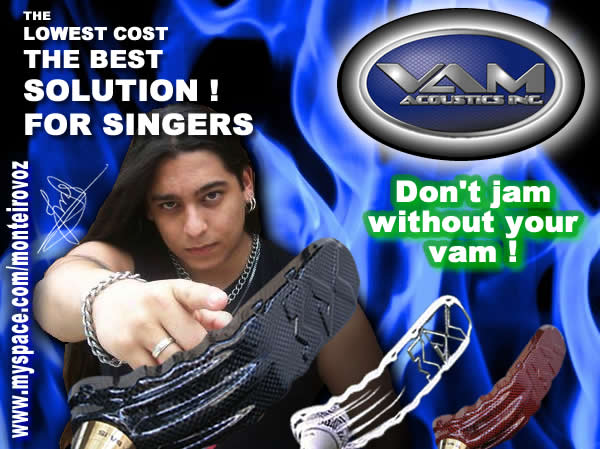 ---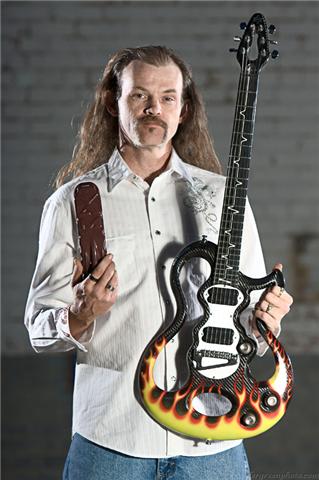 My Vam goes where I go... I want to be able to hear myself before the mix.. I have to sound good...I don't have a day job......my VAM is another tool I use at work.".....

Thanks Byron...
sin Michael G



---


Hi Byron,
"I would highly recommend the Vocal Acoustic Monitor for any professional voice-over artist in this industry. As a professional voice-over talent for nearly ten years, I cannot stress enough how the VAM has improved my confidence & performance, in addition to my result of now landing more jobs. Previous accounts using VAM include Ace Cash Express, PontiacGMC, Texas Assoc. for Disabilities, & Miracle Grow en espanol. The VAM is one of my most valuable tools, & I truly thank Byron Cancelmo for inventing it."

Johanna Goldsmith(Actor-Friday Night Lights, Small Timers,Varsity Blues, Larry King, O"Reilly Factor, The View, Pro Champion Wrestling, Texas Live Show, Acapulco HEAT)
youtube.com/johannagoldsmith
imdb.com/name/nm2859894/



---


Hi, Im Ramone Talarico and i had to take a time out to let you know how happy i am with my Vocal Acoustic Monitor. I noticed over a period of time that i had been wearing out my voice Singing louder than i should have for the sole purpose of hearing myself through tons of noise Is not an option...of course, i didn't know any other way aside form using in ear monitors. I eventually shelled out 600 dollars for a nice set of In ear monitors with sound isolation earbuds. And while this fixed my problem with performing live or rehearsals with the band I must admit it did come with a price, and inconvenience. Lugging around my newly acquired Rack gear to rehearsals 3 times per week was annoying. When i found the VAM i was blown away with how accurately my voice sounded as it was redirected into my ear, in actuality..i hear myself more true than i actually sound than my costly in ear monitors can reproduce. And while there is use for both for rehearsals in a noisy environment i have to say that i no longer require my in ear setup and just carry around my VAM! It has made things so much easier for practice..and my nightly practices alone are even better as well. The vam allows me to regulate my volume better and know how my sound is being heard in tone and attack from the front...something that is impossible to know when just singing. (unless you can split in two and stand face to face with yourself) The VAM has allowed me to stop straining to sing louder and because of it, has saved my voice from blowouts. and trust me...i had a few of them...its not fun when you need to take off 3 days of singing..just so you can have one "GOOD" singing night. I recommend the Vocal Acoustic Monitor to EVERYONE! sometimes i feel like im an authority on vocal abuse because i have self trained for the first 29 years of my life,(yes i basically have been singing since the womb lol) and i know well what constant vocal problems felt like. The VAM is a essential tool that helped me get rid of yet one more issue i was having.. "Singing to Loud" Im a student, and trying to learn as much as i can whenever i can, Im serious about the voice and i encourage any others who are as well wether you want to improve your sound, or protect your voice and preserve it...or both..

GET YOURSELF A VOCAL ACOUSTIC MONITOR

Check out my music at RamoneTalarico.com
myspace.com/ramonetalarico

Find me on Youtube for demonstrations and more.



---


Vocals Magazine endorses VAM Acoustics with its revolutionary product. Additionally, VAM Acoustics is personally endorsed by Jaime Vendera, Vocals Magazine First-Ever cover man.

Jaime is the first documented person to shatter a wine glass unassisted and has been featured on The Discovery Channel's "MythBusters ."

"VAM Acoustic products should be used whenever someone becomes serious about wanting to take their vocals to the next level. I personally endorse this product after a timely "roadie" test, take it through the rigors of the road. Morever, my good friend, Byron (Founder, VAM Acoustics), has personally sent me this to give it a whirl. I wasn't skeptical, but I was curious how such a simple idea became a endearing necessity. After a good recording session, this product will silence skeptics and critics alike. If you're ready to hear yourself, like the rest of the world hears you, then you need to discover the Vocal Acoustic Monitor."

- Ken Gonzales, Editor, Founder
Vocals Magazine.
vocalsmagazine.com




---


Byron,

Thank You for such an amazing product. The VAM is ASTOUNDING !!! I use it live, in the studio, and even practicing while at home or in my vehicle. On a personal note, I have had several anterior cervical spinal surgeries, and as a result, I have a significant amount of scar tissue. Unfortunately, there are times when I cannot stay on pitch, an the VAM is THE answer for me. No more straining my voice or trying to hear myself. The VAM is a must for any serious vocalist. I previously had two VAMS which I loaned to friends, and it's such an awesome "tool", they weren't returned to me. Byron, Thank You my Friend, for the replacement !!!

A. C. Namlik
Vocalist, Keyboardist, Composer
themodernvocalist.com/profile/Nightprolwer
myspace.com/nightprowler_rockinon



---


Hello, Byron, Thank you very very much. I've got VAM 1 or 2 weeks ago, and practice with it every day. I now indeed know it is not a simple stuff! Although we all know that it is design for noising gig place, but I found that my voice is not as bad as I think after using it. Yes for sure at first time I used it and feel that I just hear a lounder voice of mine, and I think that's all. But after practicing a week later, I gradually and automatically learning to "hear" my voice. That's a HUGE step for singer. Although before using it I think I am already can "hear" my voice, but now I know Im totally wrong! This stuff is not only a self-monitor, but a "teacher"! Its not enough for singing and adjusting your voice, but instead, it should be Singing, HEARING deeply and Adjusting. And its very different from the voice you hear to the voice other one hear. VAM can help you to hear the voice which is the same as others hear. Its more than the price, thank you very much!

Hensen.



---
---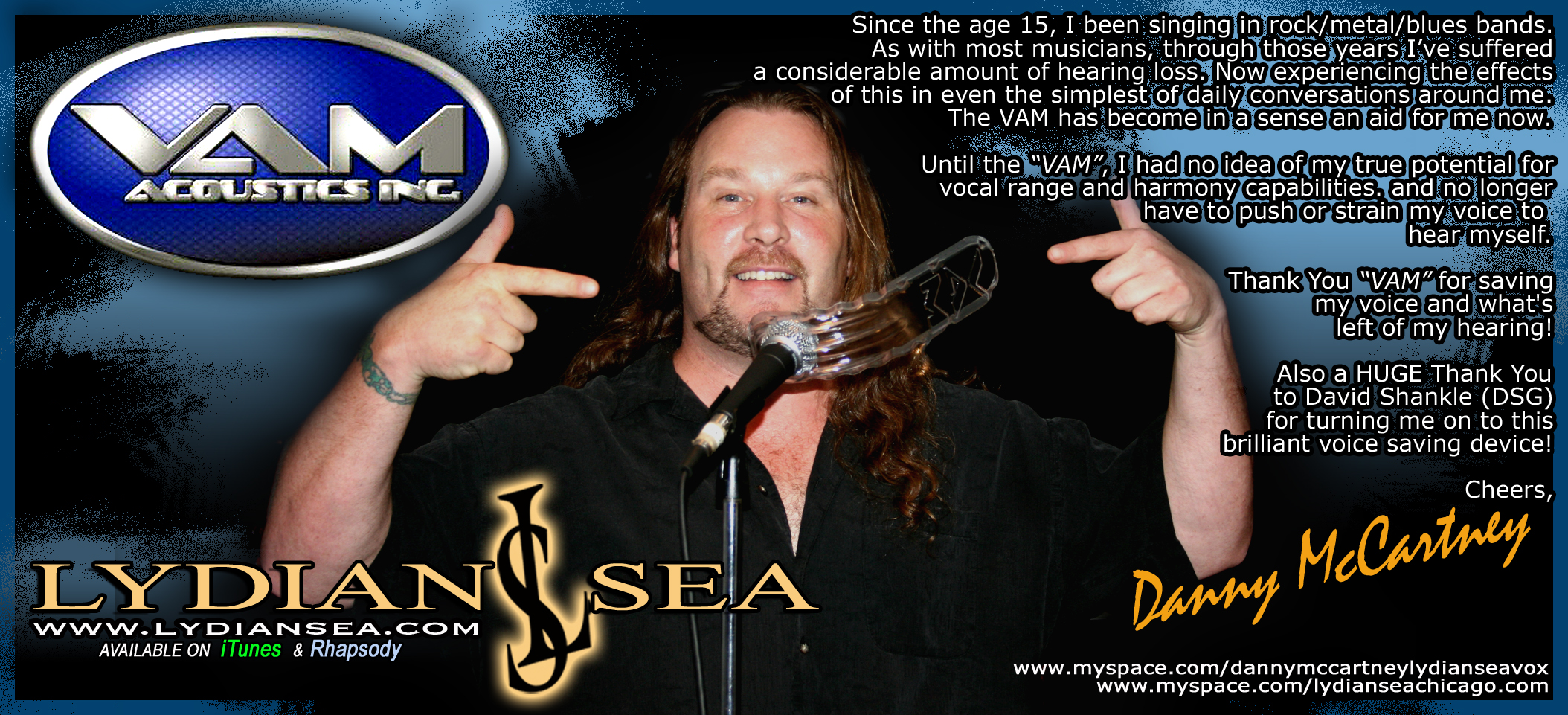 Danny McCartney
http://www.myspace.com/dannymccartneylydianseavox
---




I was first introduced to the VAM at the 2008 NAMM Show and was immediately sold. The whole concept made sense. I would regularly place my hand up to my ear in order to hear myself better. With the VAM, I no longer need to do so making it easier to hit my range, make correction to my tone, and improve on my annunciation. I never jam without my VAM! Thanks Byron

Michael Hernandez - Aerial



---
---
4.23.09


Premier guitar VAM Video from NAMM 2008, Watch it now on by clicking H E R E!



---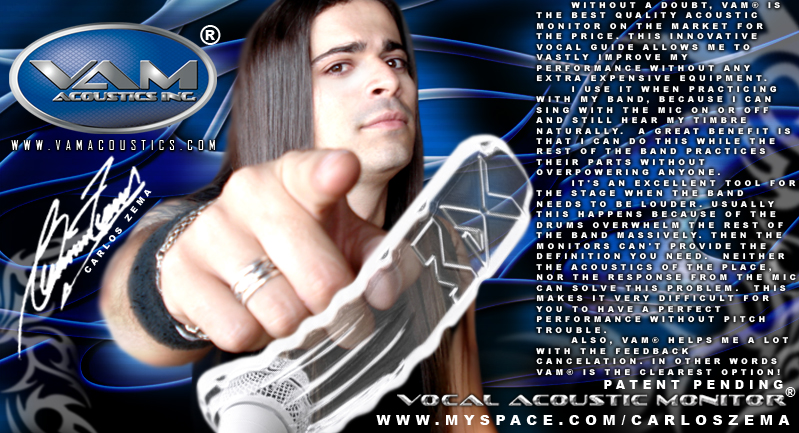 ---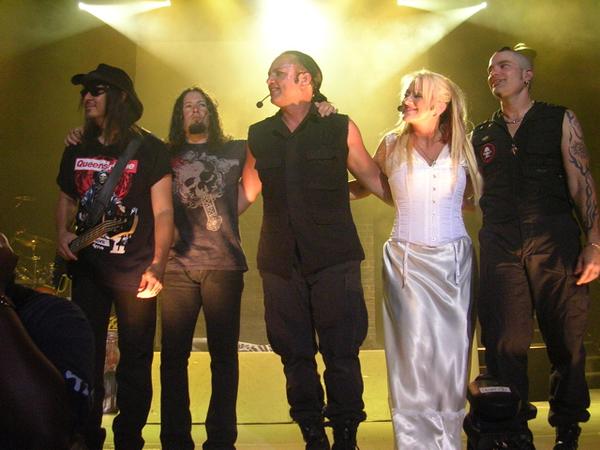 Byron,
It's so amazing how something so simple works SO WELL! Thank you for your invention! It is such a helpful tool for ANY singer and I intend to use this for my students as well as for my own warm up routines! YOU ROCK!

pamela moore
myspace.com/pamelamoore


---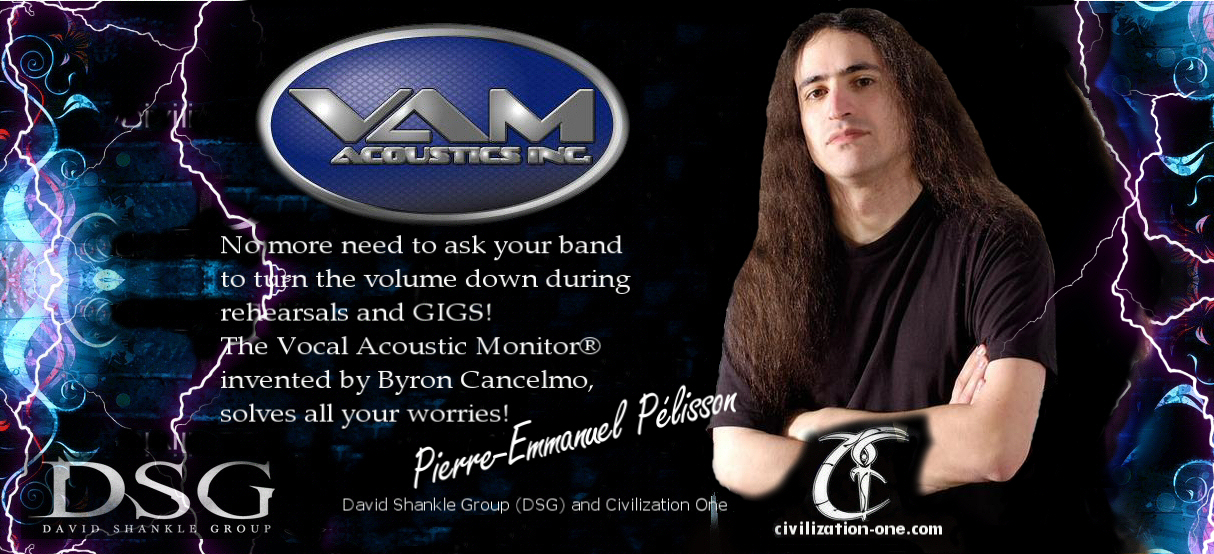 ---


I have been using your product at band practice everyday and it is a great tool to get your voice to sound clearer without having to crank everything at rehearsal.

This is a great tool that really brings out the clarity in your voice. This really helped me to improve. Thank you for making a wonderful product!

-Trey Alexander
Guitar Player Magazines Guitar Hero



---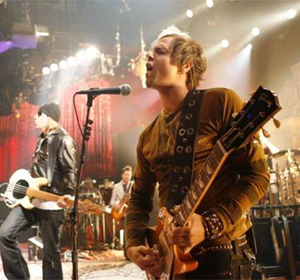 "Vam is a great tool for any singer who wants to really hear themselves and get better at their craft"

Rafael Moreira
rafaelmoreira.com
myspace.com/magnetico



---


VAMTASTIC...

Pros:
Almost unbreakable, Professional Functions, Clear Sound, Easy To Use, Powerful, Versatile

Best Uses:
Professional Recording, Events, Performances

Describe Yourself:
Professional Musician

Bottom Line:
Yes, I would recommend this to a friend

The VAM is a tool that can be used "live", in "rehersal", or in "practice" situations. It is an inexpensive way to monitor your vocal performance. It can help with staying in tune and "saving your voice" because you can hear yourself better and you don't try to sing to loud...."Live" when monitors are not in the best position for you to hear clearly, the VAM is always with you for clear sound. It "attaches right on your microphone". Also it is great when you need to practice vocals in the studio or live when the rest of the band is too loud or when just listening to playback and you need alittle reheasal without bothering others, "hand held". This product has also helped friends of mine with hearing difficulties to hear "GREAT"!....What more can I say?.........Buy One Today!......

By RockVilla
Franklin, MI




---


Byron,

Just wanted to let you know -

I have custom ear plugs molded to my ear canals, that I got from metro hearing on 16 mile. The ear plugs use 3 different filters, depending on how much sounds you want filtered out. With these specific ear plugs, everything sounds the same as it would without ear plugs, only at a lower volume.

None the less, using these ear plugs in conjunction with a VAM on my mic stand last night at practice, was hands down the best combination ive ever experienced when trying to hear myself. Better than any monitor set up, period. The VAM brought my vocals directly into my ear plug, which allowed my voice through in a crystal clear manner.

We are going to use the VAM everywhere we go. Period. Every show from here on out. It's awesome.

John Pregler
Dead Media Group
deadmediagroup.com
myspace.com/deadmediagroup
248.568.9300




---


Hi Byron

Just amazing, is all I can say about the VAM. I was always worried about what I í░didní»tí▒ hear which was my own vo retro jordans for sale louis vuitton outlet louis vuitton outlet sport blue 6s wolf grey 3s jordan 3 Wolf Grey lebron 12 sport blue 14s wolf grey 3s Wolf Grey 3s michael kors outlet kate spade outlet louis vuitton outlet lebron 12 sport blue 6s wolf grey 3s jordan 3 wolf grey new jordans new jordans 2014 kate spade outlet